Metalshop
Jump to navigation
Jump to search
General Info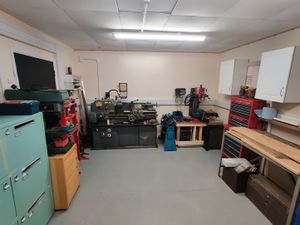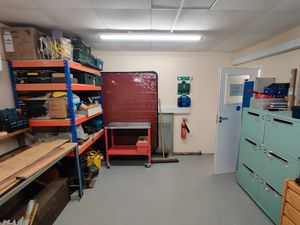 The Metal Workshop has tools and equipment for working with metal and other harder materials.
At present there is no hot works allowed inside, however we have a mobile welding bench which can be rolled outside. We have welding curtains (which may not be very helpful during very windy days) which can be used to protect the public & an electronic welding helmet to protect your little peepers.
Whilst none of the metalshop is access controlled, please do not use any of the equipment without induction. Ask on the discord if you need some help getting started or walked through the machines even if you've been a machinist all your life.
Tools & Equipment
Fixed Power Tools
Portable Power Tools
Facilities
Metal workbench
Mobile Welding Bench
Welding Curtains
Electronic Welding Mask
Odds n' Sods
Flattening plate - don't store stuff on it!
Gas Forge
Unhardened Anvil with hardy hole
Railway steel anvils
Hand Tools
Machinist precision tools from the apollo rocket builds (yes the 1960's ones)